Payment
We accept the following payment methods: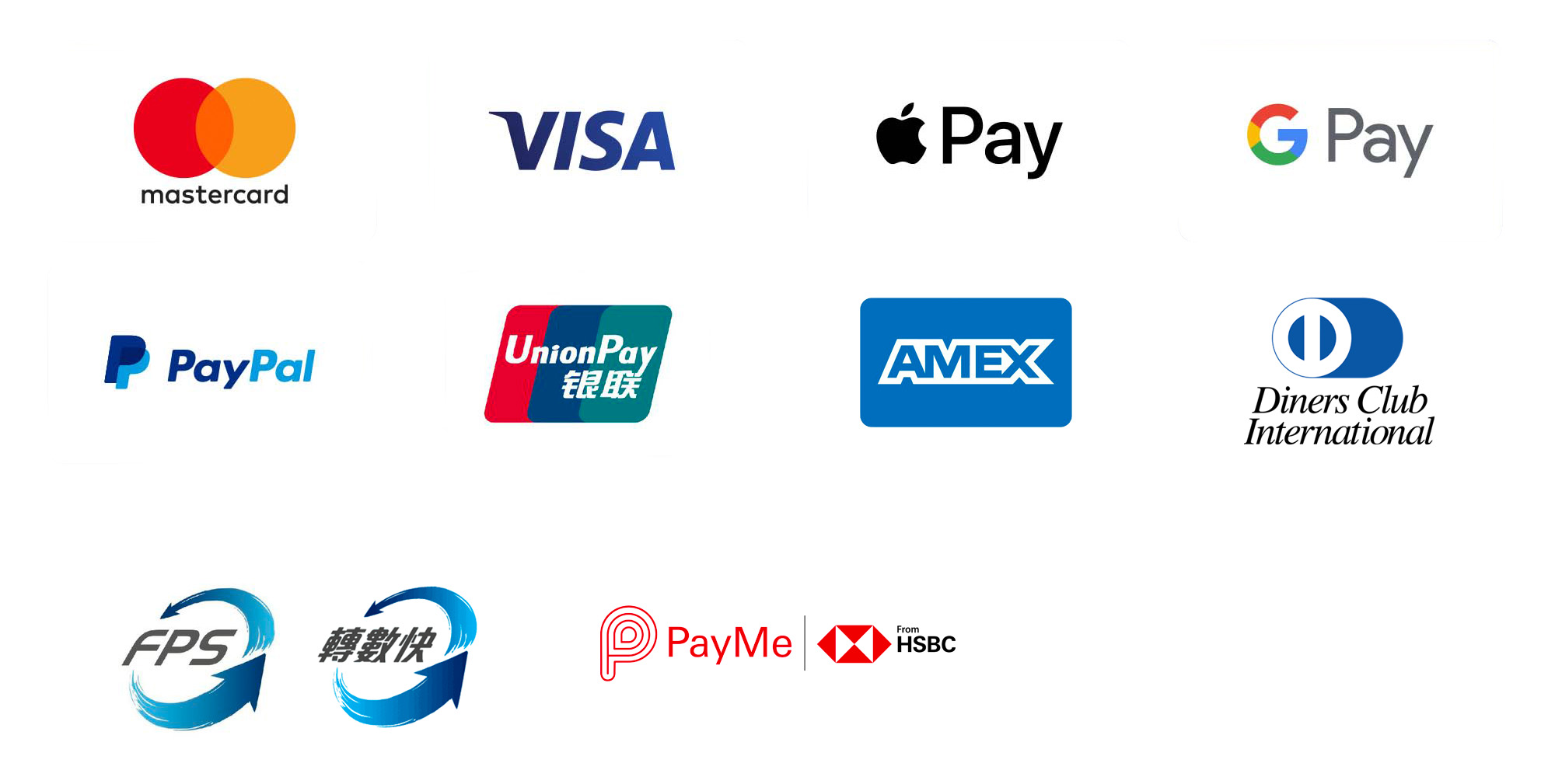 Credit card payment is secured by Stripe. You do not need a Stripe account to do this. When you check out, simply follow the instructions and you can complete the transaction easily.
Currency
Our product prices are primarily based on US dollars. Customers can choose to change their preferred currency with currency/language selector, which locates at the top right hand corner of the web site, or top of mobile phone screen.
We are unable to cover all the currency at this moment. However, we will continue to improve on this.